Helmed by Margarita Filippoti, THE OMNI brand offers a timeless style that is cosmopolitan, sophisticated and rich in influences. Crafted from fabrics selected for their quality and designed for everyday wear, the wardrobe is eminently modular—the supple silhouettes and variant color palette allow THE OMNI outfits to be restyled and accented over time. Pieces from different collections can be paired effortlessly while maintaining the space floating around the body as it moves. Some elements are borrowed from traditional and ancient Greek clothing: minimal hiton (kaftan), ethereal design, and the allegory of the inner balanced life as a protective shelter for a vibrant, adventurous personality. Everyday dresses lend practicality and sturdy finishing to the pieces in the wardrobe. The color palette features a broad array of intense and muted shades that highlight the feminine tension of the silhouette and compliment the face and body.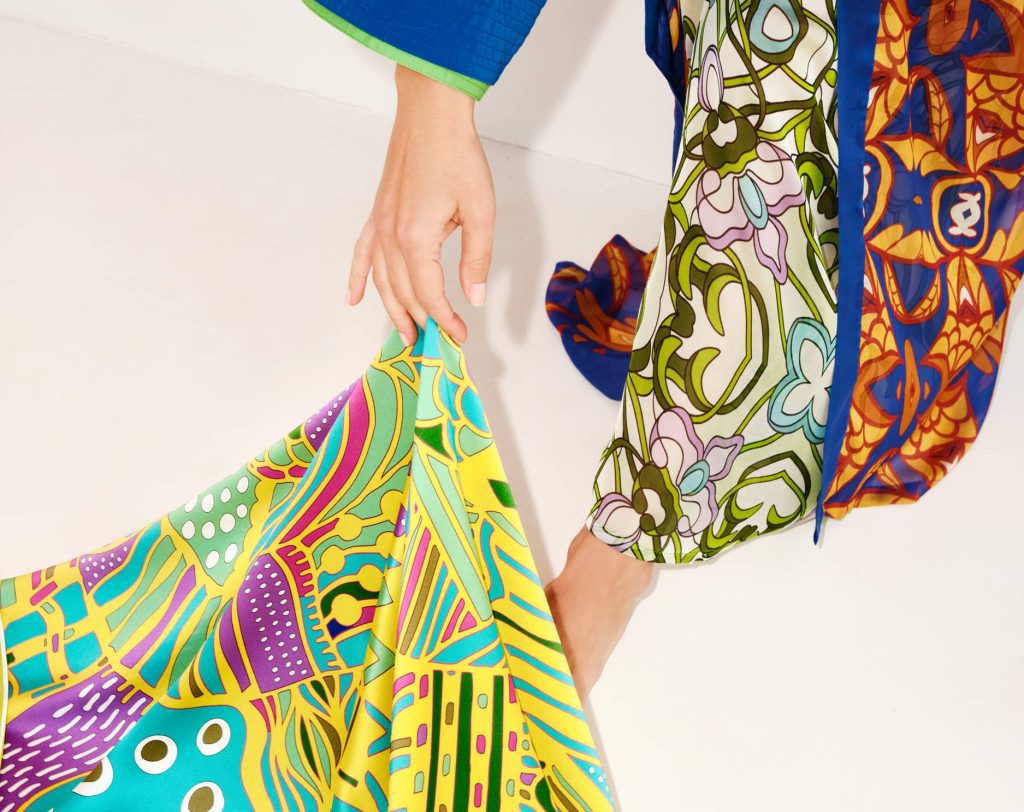 Each collection is designed and developed based on our passion for garments that are carefully crafted, from the initial sketches to delivery. Our network is purposely diverse in backgrounds and specialties where a collaborative effort with artisans has culminated in inventive forms achieved through novel approaches to old techniques.
We like to explore different avenues of expression but do not seek out a new story to tell each season. Rather than aiming for the spectacular, the flamboyant, the new, we try to find original twists, to focus on the details, to make clothing that is more befitting, long-lasting and reassuring, which ages with informal elegance. So our wardrobe is an ongoing line that expands from season to season with the arrival of new pieces.